ROLHARD SOUTH INC. is a truncated domes sales and installation specialist, based in Orlando, Florida. We will get you what you need, where and when you need it. That's the Rolhard guarantee.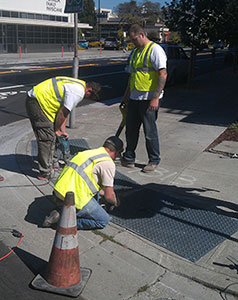 Repair/Maintenance Solutions For :
Chipped
Faded
Re-Paint
Re-Seal
Pressure Wash
Missing Domes
Re-Caulking
Lifting/Warping
New Install Solutions For :
Asphalt
Radius
Curb Ramps
Around Bollards
Store Fronts
Parking Structures
In 2010, two business partners in Florida partnered to create ROLHARD SOUTH INC. In just a few short years, ROLHARD SOUTH INC. has risen to become one of Florida's top competitive construction supplies company in the industry.
Based in Orlando, ROLHARD SOUTH INC. has branches all over Florida to reach out and deliver what the customer needs when and where they need it.
Call us at (386) 308-9832 for a free quote!